Grief & Parenting - Age 5
Jul 9th, 2019 | Episode 118
This episode kicks off a new series exploring the realm of parenting and grief. We'll be talking to parents about what grief looks like at different ages & developmental levels, how they support their kids while also making time for their own grief, and what works and doesn't work for their kids in the intense and confusing landscape of grief.
In this first episode of the series we talk with Josh about parenting his daughter Sylvia after his wife Kari died of suicide when Sylvia was just 5 1/2. His story might sound familiar if you listened to Ep. 117, which is a brief clip of a longer Road to Resilience conversation Josh and Sylvia recorded as part of our partnership with StoryCorps and The New York Life Foundation. If you missed it, be sure to check it out!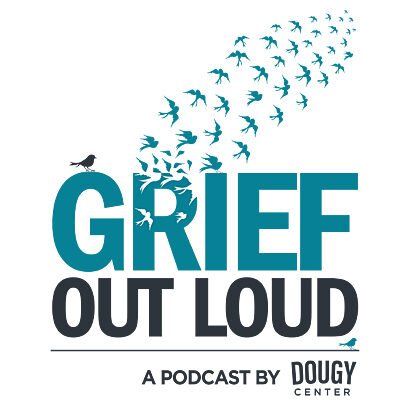 Support Grief Out Loud
"There are so many podcasts out there on grief but Grief Out Loud is one of only a few that focus on kids and families and strengthening those bonds after a loss. Jana DeCristofaro stands out as a smart, compassionate host who gets to the point of the story and goes deep with her guests. A great podcast for anyone dealing with loss."
Show your support for Grief Out Loud and open up more conversations about grief by donating or subscribing today. Your donations keep this podcast free from advertising and your 5-star reviews help others find us.
Grief Out Loud is supported in part by the Chester Stephan Endowment Fund in loving memory by the estate of Theodore R. Stephan.