Encore: Who Am I Now?
Dec 30th, 2019 | Episode 11
It's a New Year's Eve encore episode and we're bringing back Ep. 11: Who Am I Now?
Brendon and Jana delve into the many layers of loss that we grapple with when someone dies and how that loss can change us. When we grieve, we miss the person and who they were in our lives. We miss who we were with them. Often we miss who we were in general before the death. As we think towards the future, we grieve for the events and occasions that we won't share with the person.
Over time, people in grief may start to see themselves differently. What they value, prioritize, and want in life can change radically.
These changes occur on many levels:
Spiritual shifts
Difficulty remembering/accomplishing small tasks.
Want to be social/difficult to be around people
More compassionate/less able to tolerate everyday drama
Put more time and energy into relationships
Less concerned with work and material success/more immersed in work
Can't seem to exercise/exercise all the time
Increased interest in movies/books/songs about grief – can't tolerate them
As you sort through what is different, it can be helpful sit with a series of questions:
How do you see yourself now?
How do you see the world?
Which of these changes do you value?
What strengths have you discovered?
Where are the places in your life that you need additional support?
What parts of yourself do you miss and want to re-cultivate?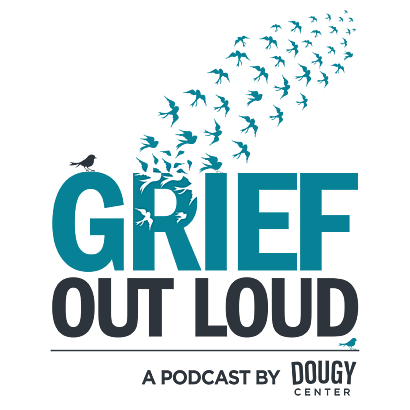 Support Grief Out Loud
"There are so many podcasts out there on grief but Grief Out Loud is one of only a few that focus on kids and families and strengthening those bonds after a loss. Jana DeCristofaro stands out as a smart, compassionate host who gets to the point of the story and goes deep with her guests. A great podcast for anyone dealing with loss."
Show your support for Grief Out Loud and open up more conversations about grief by donating or subscribing today. Your donations keep this podcast free from advertising and your 5-star reviews help others find us.
Grief Out Loud is supported in part by the Chester Stephan Endowment Fund in loving memory by the estate of Theodore R. Stephan.