E035 After A Death - 5 Tips For Schools
Apr 25th, 2016 | Episode 35
Dougy Center staff member, Joan Schweizer Hoff, joins Jana to talk about the top 5 things school administrators will want to consider when a student, teacher, or staff member dies.
Top 5 Things:
Delivering the news - How do you let the community know? What do you say/not say?
The first days back at school - Suggestions for supportive activities.
Memorial activities - What types of memorials do schools consider? Is it better to do something temporary or permanent?
Identifying students who need additional help - Why it's important to pay attention to all students, not just those close to the person who died.
Ongoing support - What can your school do in the short and long-term to be helpful to students and staff?
Additional resources:
Supporting the Grieving Student - DVD -
For samples of letters to send to staff/families and a school crisis response plan:
When Death Impacts Your School - A guide for school administrators
Tangible suggestions for teachers:
Helping the Grieving Student - a Guide for Teachers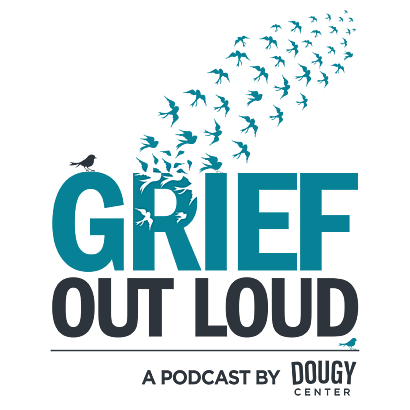 Support Grief Out Loud
"There are so many podcasts out there on grief but Grief Out Loud is one of only a few that focus on kids and families and strengthening those bonds after a loss. Jana DeCristofaro stands out as a smart, compassionate host who gets to the point of the story and goes deep with her guests. A great podcast for anyone dealing with loss."
Show your support for Grief Out Loud and open up more conversations about grief by donating or subscribing today. Your donations keep this podcast free from advertising and your 5-star reviews help others find us.
Grief Out Loud is supported in part by the Chester Stephan Endowment Fund in loving memory by the estate of Theodore R. Stephan.