Death Rituals & Funeral Practices As Resistance - Dr. Kami Fletcher
Jul 14th, 2020 | Episode 156
How do historic and present-day death rituals and funeral practices in the Black community serve as acts of resistance? Dr. Kami Fletcher is a historian and death scholar whose research focuses on the history of African American deathways and deathwork. She is an Associate professor of American & African American History at Albright College and the President of The Collective for Radical Death Studies. We talk about a lot in this episode, including the oldest African American cemetery, Mt. Auburn, the ways the institution of slavery suppressed African American death rituals, how funeral practices in the Black community serve as acts of resistance, and how the modern-day practice of RIP t-shirts played a role in Dr. Fletcher's personal grief after her cousin Willie died in 2017.
Follow Dr. Fletcher on Twitter (@kamifletcher36) The Collective for Radical Death Studies Dr. Fletcher's most recent book - Till Death Do Us Part: American Ethnic Cemeteries as Borders Uncrossed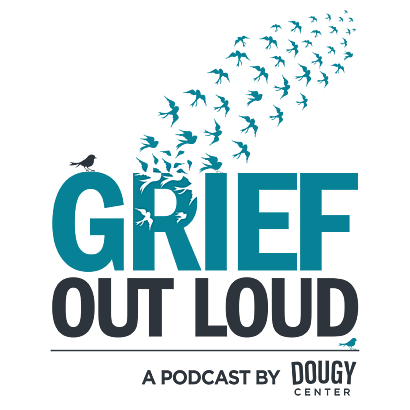 Support Grief Out Loud
"There are so many podcasts out there on grief but Grief Out Loud is one of only a few that focus on kids and families and strengthening those bonds after a loss. Jana DeCristofaro stands out as a smart, compassionate host who gets to the point of the story and goes deep with her guests. A great podcast for anyone dealing with loss."
Show your support for Grief Out Loud and open up more conversations about grief by donating or subscribing today. Your donations keep this podcast free from advertising and your 5-star reviews help others find us.
Grief Out Loud is supported in part by the Chester Stephan Endowment Fund in loving memory by the estate of Theodore R. Stephan.