Comedy & Grief - Harry Jensen
Jun 13th, 2019 | Episode 115
What is it about dark humor and why are we drawn to it when wrestling with painful life events? Laughter, especially the kind that wells up from a shared understanding of heartbreak, can be a surprising aspect of grief. Harry Jensen's father died of stage 4 colon cancer in January of 2017. Harry turned to stand-up comedy as a way to put his grief into words that often spark discomfort and uncertainty, but also serve as inspiration for people in the audience to open up about their own grief.
We discuss prompting uncomfortable laughter, Father's Day, and how the intersections of identity can affect grief.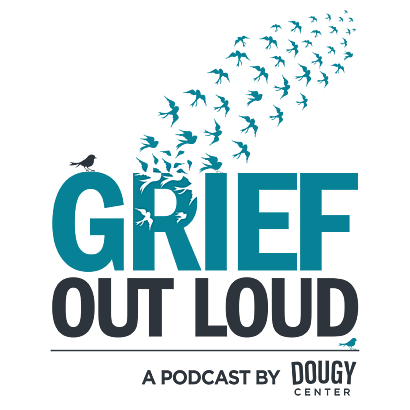 Support Grief Out Loud
"There are so many podcasts out there on grief but Grief Out Loud is one of only a few that focus on kids and families and strengthening those bonds after a loss. Jana DeCristofaro stands out as a smart, compassionate host who gets to the point of the story and goes deep with her guests. A great podcast for anyone dealing with loss."
Show your support for Grief Out Loud and open up more conversations about grief by donating or subscribing today. Your donations keep this podcast free from advertising and your 5-star reviews help others find us.
Grief Out Loud is supported in part by the Chester Stephan Endowment Fund in loving memory by the estate of Theodore R. Stephan.