Children & Grief - The 1940's
Jul 25th, 2018 | Episode 86
This is the first in a series on how the approach to supporting grieving children has or hasn't changed over time. We'll be talking to people who had parents die in different decades, starting in the 1940's. We're hoping to discover how parents, kids, and other adults such as teachers and coaches reacted to children after a death. Did they talk about it? Avoid them? Act like nothing had happened? We know that even today, in 2018, children are often shielded from the truth of someone dying and as a result, left out of the collective grieving process. Sometimes this happens because people think children are too young to understand and a lot of the time it's because it's really painful for parents and caregivers to be present with children's grief. Today's guest is Dean Conklin. Dean is one of two volunteers at our program for grieving children and families that started over 30 years ago. That translates into thousands of hours spent listening to and playing with children and teens facing the heartbreak of a parent or sibling's death. Dean came to this work like many volunteers, with his own story of loss. In 1945, when Dean was just 8 years old, his father died in a work accident.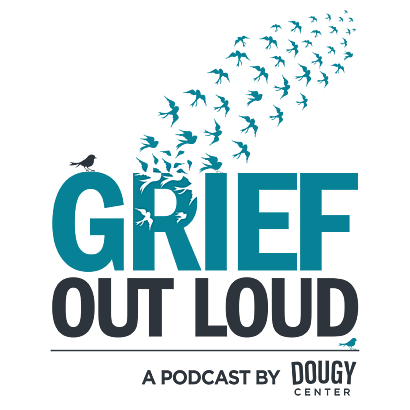 Support Grief Out Loud
Show your support for Grief Out Loud and open up more conversations about grief by donating or subscribing today. Your donations keep this podcast free from advertising and your 5-star reviews help others find us.
Grief Out Loud is supported in part by the Chester Stephan Endowment Fund in loving memory by the estate of Theodore R. Stephan.