Capital L Love - Caring For A Parent With Alzheimer's (Brianne Grebil)
Sep 15th, 2020 | Episode 163
When Brianne Grebil's mother was diagnosed with Alzheimer's at the age of 62, Brianne packed up and moved from LA back to northern Idaho to help care for her. Over the course of her mother's illness, many of the moments Brianne dreaded the most ended up being the ones that shifted her understanding of love and what remains when we lose everything we knew to be true about the people in our lives. We talk about Brianne's book, Love Doesn't Care if You Forget: Lessons of Love From Alzheimer's and Dementia, and the complexities of planning a memorial during the COVID-19 pandemic.
You can purchase Brianne's book through Amazon, or get a signed copy from the Brianne's Love and Dementia website. You can also connect with Brianne on Facebook or Instagram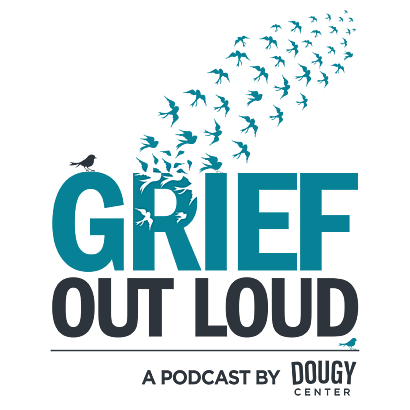 Support Grief Out Loud
Show your support for Grief Out Loud and open up more conversations about grief by donating or subscribing today. Your donations keep this podcast free from advertising and your 5-star reviews help others find us.
Grief Out Loud is supported in part by the Chester Stephan Endowment Fund in loving memory by the estate of Theodore R. Stephan.