Big Emotions In Grief - Jenny Delacruz, LPC
Jun 17th, 2020 | Episode 153
Jenny Delacruz is a family therapist and author who specializes in working with children and families. Her newest book, "Momma, Can I Sleep With You Tonight?" about the big and overwhelming emotions that so many children are experiencing during the COVID-19 pandemic. We discuss how Jenny sees grief show up in her clients, related to COVID-19, the media coverage of the murders of Black people, often at the hands of police, and the ongoing traumatic effects of racism and racist violence. Jenny provides some easy to implement strategies to support children, and adults to, in processing the grief and other emotions connected to these events.
To learn more about Jenny's work:Writing: https://www.cobbscreekpublishing.com/ Momma, Can I Sleep With You Tonight? Counseling practice: https://www.restorativetherapy.info/ StoryTime with Ms. Melange on Facebook, Instagram, & YouTube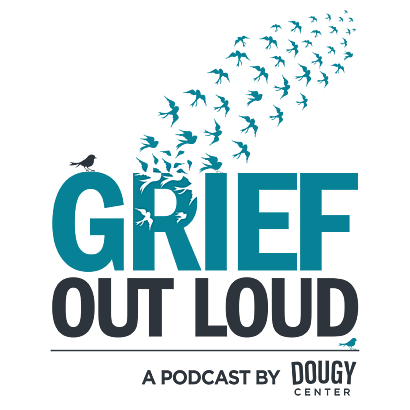 Support Grief Out Loud
Show your support for Grief Out Loud and open up more conversations about grief by donating or subscribing today. Your donations keep this podcast free from advertising and your 5-star reviews help others find us.
Grief Out Loud is supported in part by the Chester Stephan Endowment Fund in loving memory by the estate of Theodore R. Stephan.