Are We Going To Be Okay? - Grief, Collected & The Mash-Up Americans
Dec 20th, 2022 | Episode 243
"Are we going to be okay?" This was one of the first questions Amy Choi & Rebecca Lehrer, co-founders of The Mash-Up Americans, posed in their new podcast series, Grief, Collected. Throughout episodes with folks like adrienne maree brown, Dorothy Holinger, and Linda Thai, Rebecca and Amy explore what grief is and how it impacts us emotionally, physically, culturally, and collectively. Rebecca & Amy talk about the questions they posed in this series and how the answers they uncovered are shifting their personal, familial, cultural, and collective responses to grief and loss.
Listen to Grief, Collected
Check out The Mash-Up Americans
*Note: this episode talks about suicide. If you or someone you know is struggling, please reach out. You can call 988 or text Hello to 741-741.*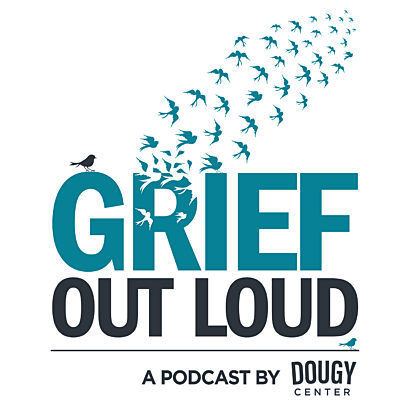 Support Grief Out Loud
"There are so many podcasts out there on grief but Grief Out Loud is one of only a few that focus on kids and families and strengthening those bonds after a loss. Jana DeCristofaro stands out as a smart, compassionate host who gets to the point of the story and goes deep with her guests. A great podcast for anyone dealing with loss."
Show your support for Grief Out Loud and open up more conversations about grief by donating or subscribing today. Your donations keep this podcast free from advertising and your 5-star reviews help others find us.
Grief Out Loud is supported in part by the Chester Stephan Endowment Fund in loving memory by the estate of Theodore R. Stephan.