Anger & Grief - Megan Devine
Mar 15th, 2017 | Episode 51
Megan Devine joins us again, this time talking about another shadow aspect of grief - anger. Anger shows up in many ways, including being angry at the person who died, at ourselves, and at someone or something we hold responsible for the death. Megan shares her personal and professional insight on the importance of acknowledging this anger and finding ways to navigate what can often be a very uncomfortable emotion. Megan is a teacher, speaker, psychotherapist, and also the author of the book, It's OK That You're Not OK: Meeting Grief and Loss in a Culture That Doesn't Understand, coming from Sounds True in September 2017. It's available for pre-order on Amazon and you can order it here. To learn more about Megan's practical, no-nonsense approach to grief, and her ability to guide people inside some of the most devastating experiences of life and love, check out her website. Want to listen to our first conversation with Megan about dating after the death of a partner? You can find it here.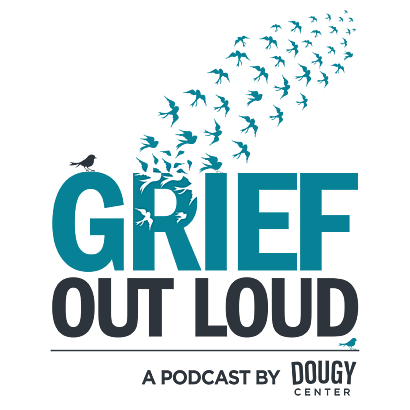 Support Grief Out Loud
"There are so many podcasts out there on grief but Grief Out Loud is one of only a few that focus on kids and families and strengthening those bonds after a loss. Jana DeCristofaro stands out as a smart, compassionate host who gets to the point of the story and goes deep with her guests. A great podcast for anyone dealing with loss."
Show your support for Grief Out Loud and open up more conversations about grief by donating or subscribing today. Your donations keep this podcast free from advertising and your 5-star reviews help others find us.
Grief Out Loud is supported in part by the Chester Stephan Endowment Fund in loving memory by the estate of Theodore R. Stephan.