A Weed In The Garden Of My Brain - Caroline Wright
Sep 27th, 2019 | Episode 124
In 2017, Caroline Wright was working on her third cookbook and raising two kids with her husband. Life was busy and full in only the way it can be when you have two kids under the age of five. Then one day everything changed. It was the day she was diagnosed with glioblastoma, an aggressive brain tumor, and given a year to live.
After surgery, radiation, chemotherapy, and radical changes to her lifestyle and diet, Caroline is now considered cancer free. Since her diagnosis she's written a memoir about her experience based on the Caring Bridge site she used to keep family and friends updated. She also wrote and published a beautiful children's book, Lasting Love, as a way to help her children know her love will always be with them, no matter what happens.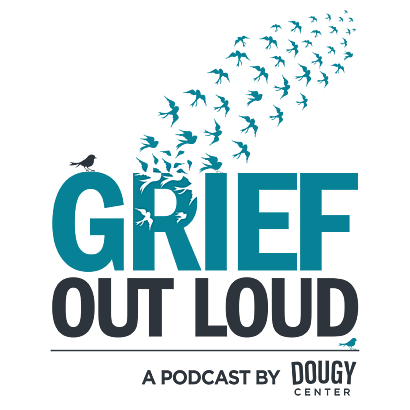 Support Grief Out Loud
Show your support for Grief Out Loud and open up more conversations about grief by donating or subscribing today. Your donations keep this podcast free from advertising and your 5-star reviews help others find us.
Grief Out Loud is supported in part by the Chester Stephan Endowment Fund in loving memory by the estate of Theodore R. Stephan.