A Mini-Episode - Josh & Sylvia
Jul 1st, 2019 | Episode 117
In 2018, The Dougy Center was selected as one of a handful of children's bereavement programs to partner with StoryCorps and the New York Life Foundation on Road to Resilience: Memories that Move Us Forward. Road to Resilience was born out of a commitment to helping children cope with the death of a parent, sibling, or loved one. Partnering on this project meant a group of staff and volunteers from The Dougy Center trained with StoryCorps staff to facilitate 40 minute conversations with children and their adults. At the end of each recording, families decided if they wanted to archive their conversations both with StoryCorps and the Library of Congress. They also chose if they wanted to share their recording with us at The Dougy Center.
Over the next few months, you'll hear short clips of these conversations in a series of mini-episodes. In this first episode, Josh and Sylvia talk about what it was like after Sylvia's mom died of suicide when Sylvia was just 5 1/2. *Music by Chad Crouch.*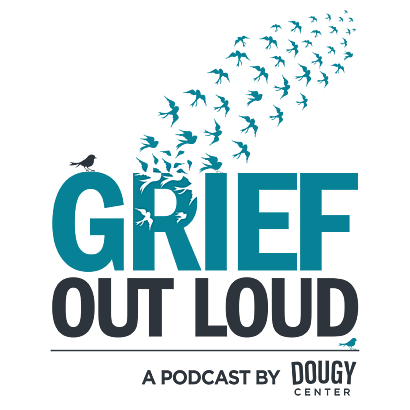 Support Grief Out Loud
Show your support for Grief Out Loud and open up more conversations about grief by donating or subscribing today. Your donations keep this podcast free from advertising and your 5-star reviews help others find us.
Grief Out Loud is supported in part by the Chester Stephan Endowment Fund in loving memory by the estate of Theodore R. Stephan.