A Kids Book About Grief
Nov 1st, 2021 | Episode 208
Jelani Memory is the co-founder of A Kids Company About, which publishes books for kids about important topics like anxiety, empathy, racism, body image, and more. These are conversations kids are ready to have, often long before the adults in their lives feel prepared to have them. That's where A Kids Company About comes in with books that help adults and kids navigate these complex concepts. We are excited to announce that Dougy Center and A Kids Company About collaborated on their latest publication, A Kids Book About Grief. It's authored by Dougy Center's Executive Director, Brennan Wood, who writes directly to kids about what she learned about grief when her mom died just after Brennan's 12th birthday.
Learn more about A Kids Company About and their entire library of books for kids and the adults who care about them.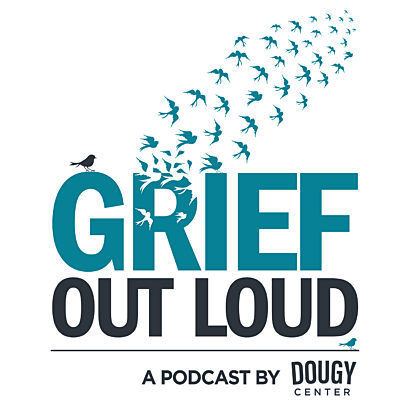 Support Grief Out Loud
"There are so many podcasts out there on grief but Grief Out Loud is one of only a few that focus on kids and families and strengthening those bonds after a loss. Jana DeCristofaro stands out as a smart, compassionate host who gets to the point of the story and goes deep with her guests. A great podcast for anyone dealing with loss."
Show your support for Grief Out Loud and open up more conversations about grief by donating or subscribing today. Your donations keep this podcast free from advertising and your 5-star reviews help others find us.
Grief Out Loud is supported in part by the Chester Stephan Endowment Fund in loving memory by the estate of Theodore R. Stephan.