A Full-Time Other Mother - Step-Parenting Grieving Children
Apr 17th, 2020 | Episode 143
Being a step-parent is complicated under the best of circumstances, but what happens when your children's other parent dies? Paige Smith was just settling into her new family with her husband and his two children that he co-parented with his ex-wife, Danielle, when they got the news that Danielle had been diagnosed with stage 4 colon cancer. When Danielle died and the girls moved in Paige and her husband, Paige found herself entering the new role of full-time mother, but without the support and guidance of Danielle. We talk about how Paige and her husband, together with their girls, are working to honor Danielle's memory and navigate grief individually, and as a family.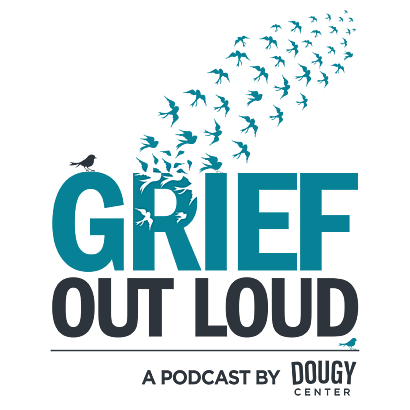 Support Grief Out Loud
Show your support for Grief Out Loud and open up more conversations about grief by donating or subscribing today. Your donations keep this podcast free from advertising and your 5-star reviews help others find us.
Grief Out Loud is supported in part by the Chester Stephan Endowment Fund in loving memory by the estate of Theodore R. Stephan.