A Cinematic Love Story - John & Melissa
May 20th, 2019 | Episode 112
In Episode 111 we talked with Marie, whose husband Jonathan died suddenly and very unexpectedly from a drug overdose. In this episode we're talking with another young adult whose spouse died, but this time after almost a decade of living with cancer. John and Melissa met back in the 90's and dated for a few years before getting married. For John, this was a relationship like none other. One that was rooted in a deep sense of love, appreciation, and care. Melissa helped John to feel feelings he didn't think he would ever experience. Melissa died just over two years ago and in the past few months, John put plans in place to radically change up his life. He's exploring the question - How do we love and care for ourselves in a way that mirrors how the people we're grieving loved and cared for us when they were alive?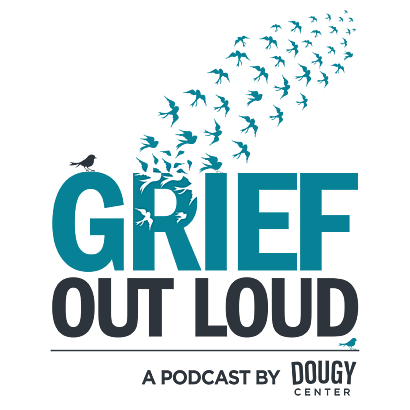 Support Grief Out Loud
Show your support for Grief Out Loud and open up more conversations about grief by donating or subscribing today. Your donations keep this podcast free from advertising and your 5-star reviews help others find us.
Grief Out Loud is supported in part by the Chester Stephan Endowment Fund in loving memory by the estate of Theodore R. Stephan.