The Right Place When Nothing Feels Right
When someone dies, it can feel like you're alone in your grief. At Dougy Center, you will find support, resources, and connection before and after a death.
Grief Resources & Toolkits
Whether you're grieving, or you're helping someone who is grieving, Dougy Center is here for you. Find tip sheets, activities, podcasts, and more through our personalized toolkits.
Find Grief Support Near You
Locate peer grief support groups in Portland and around the world.
What We Do
At Dougy Center, we create safe spaces and free resources for children and families who are grieving. Our pioneering peer grief support model, professional training, and world-renowned programs and advocacy bring hope and healing around the world.
The Impact of Dougy Center
Read stories about the positive impact of Dougy Center on children and families who are grieving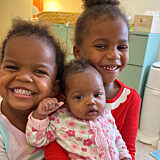 Finding support in the midst of grief
An important part of Dougy Center for the Brown family is feeling that they are not alone and being with others who truly understand what they are going through. Through their support groups, they have made deep and lasting friendships with people they now consider extensions of their own family. "Dougy Center has been an invaluable resource," said Adaire. "I consider myself to be a very intentional, resourceful, and protective mother when it comes to my children. However, I, alone, was not capable of managing their grief. Dougy Center can help to process and unpack all of those big feelings that can consume the hearts of adults and children alike."
Read the Full Story
Grief Out Loud Podcast
Grief Out Loud is our internationally acclaimed podcast where we talk openly about death, dying, and grief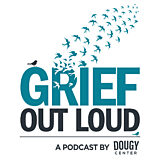 Latest Episode
July 1st, 2022
Born For This Work - Supporting Grief & Death (Valenca Valenzuela, MSW)
Valenca Valenzuela, MSW, was born on Día de los Muertos (Day of the Dead) which seems fitting for someone who grew up to hold space for people before and after a death. Valenca is the Volunteer and Group Coordinator at Dougy Center, supporting children, teens, young adults and their adult family members who are grieving a death. As a death doula, she supports people who are facing the end of their lives. She is also an instructor for the Going with Grace program, readying others to do similar work. Valenca comes to this work as someone with a lot of lived experience. When she was 16, her father died of cancer. As an adult, she was with her grandmother at the end of her life. A trip to Ireland to connect with her maternal lineage solidified her passion for working as a death doula and starting conversations about end of life. Valenca shares about what it was like to be 16 and grieving for her father, what she's learned from working with kids and families in our peer grief support groups, what it means to have a "good death," and ways we can all be better prepared for end of life. read more...
Go to Episode
Article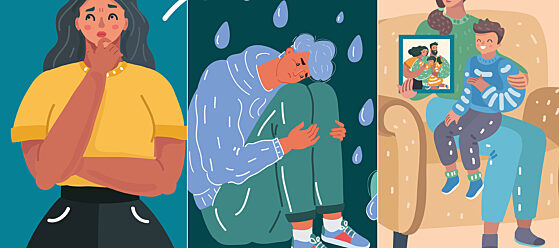 February 22nd, 2022
Join the Movement to #Understand Grief
It's time to take a stand and acknowledge grief for what it truly is — a natural, normal, and healthy response to loss. As the pandemic raged through our communities, hundreds of thousands of children and teens have had a parent die, and many more lost grandparents, siblings, aunts, uncles, other relatives, and family friends. We're in an epidemic of grief, and never in our lifetimes has grief been so public in the media, yet so privately complex. Join the movement to #UnderstandGrief. Find out more, including 10 ways we can implement grief-informed knowledge, along with social media images you can download and share.
Read More
Article
November 2nd, 2021
Brennan Wood writes "A Kids Book About Grief"
We are excited to announce a new book written by Dougy Center's Executive Director, Brennan Wood. A Kids Book About Grief, created in collaboration with A Kids Company About About, features Brennan's personal experience with grief after the death of her mom when she was 12.
Dougy Center Grief Education Webinar: Dysfunctional Pandemic Grief (DPG), A Dysfunctional Approach to Understanding Grief During the COVID-19 Pandemic
A movement to label people who are grieving the death of someone from Covid-19 has spread from the U.S. into numerous countries, based on a faulty and error-riddled "Study" published in Death Studies Journal. A DPG 5-question Screening Tool bypasses both trauma-informed and grief-informed principles, ignoring the social and cultural aspects imposed and exposed by pandemic restrictions. Join this webinar to learn more.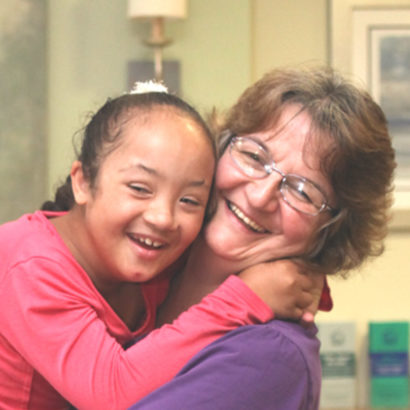 About Dougy Center
Dougy Center was founded in 1982 to support children and families who are grieving before and after a death. Today, The Dougy Center Model is world-renowned and has helped 55,000 people find hope and healing.
Find Out More