Workplace Giving Opportunities
Employer-Matched Giving
Your employer can help YOU make a bigger difference for grieving kids at Dougy Center by matching your contribution at any amount. A matching gift, in any amount, by your employer of your financial support (and perhaps that of a spouse or family member) increases your impact exponentially.
Ask your HR department or consult your employee handbook, to find out whether or not your employer offers matching charitable contributions. Or you can search here.
If you're thinking about offering a matching gift program one-time or annually, please let us know.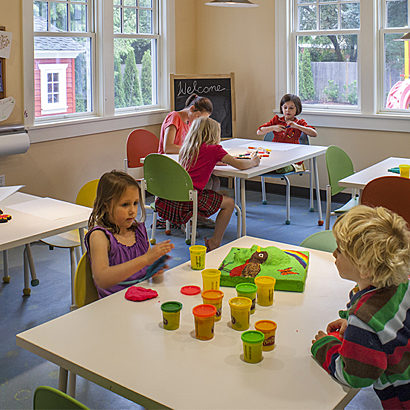 Dougy at Your Workplace
Get your team inspired to volunteer or promote an event or a collaboration between their company and Dougy Center.
Our speakers can share moving stories at employee giving kickoff events or hand out information and answer questions about our programs at your employee volunteering fair.
Members of Team Dougy are always happy to give small group tours and show your employees first-hand how their support helps us serve grieving children and families.
To request Dougy Center representation at your next employee volunteer or giving event contact us.
Contact Us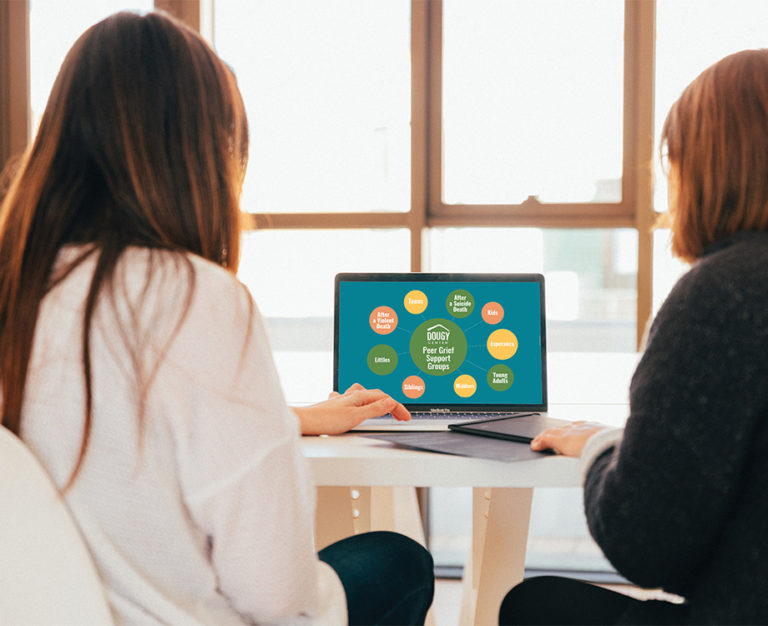 Learn More!
Your business can partner with Dougy Center to support children and families who are grieving in these valuable ways:
Co-branded grief resource publications

Outreach campaigns

Group volunteer-service opportunities at Dougy Center

Event sponsorships and promotion
For more information on how to get started, contact Linda Miles, Director of Community Philanthropy, at 503-775-5683 or via email.
Email Us